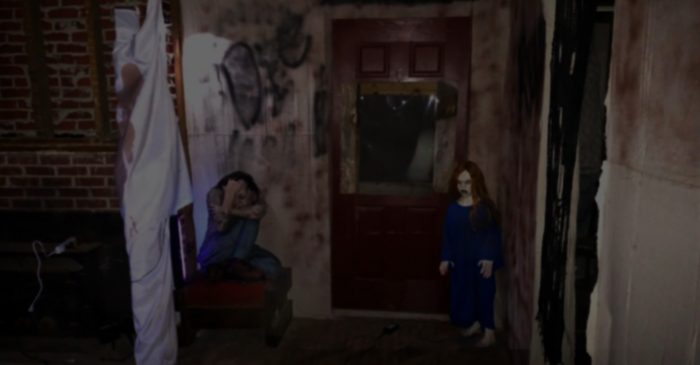 Imagine being trapped in a maze, not knowing which way you came from or which way you should be going. You've lost track of the entrance and have no idea where the exit is. It's enough to make anyone panicked and uncomfortable.
Now, imagine there's something else in the maze with you, just waiting for you to turn the corner and be face-to-face with it.
At JC's Frightmare, our haunted maze in Chester County, SC is more than just a series of dead-ends and twisted corners: it's home to chainsaw wielding psychopaths and other creatures that you definitely don't want to run into. And, as you ran around looking for the exit, these horrors will be chasing you toward other abominations living in the maze. It'll put your sanity to the test and have your adrenaline pumping intensely.
Not Your Average Haunted Maze
While any other haunted maze tour in Chester County, SC may leave you confused with a few twists and turns, our maze takes it a step further. Not only do you have to contend with a trail that's hard to follow, it's spread over 75 acres and will leave you searching for the exit for 35 minutes! A lot can happen between the entrance and the exit, and we're certain you'll scream more than a few times.
Take your first steps into uncertainty with fog covering the ground and lights flicking gently to light the way. With each step you're sure to grow uneasy and paranoid that you're being watched. You'll hear noises nearby, but won't be able to see anything… until you turn the corner and the denizens of the maze come to get you!
Wear your running shoes and make sure to pack your inhaler: by the time you reach the end, you're going to thank your lucky stars you made it.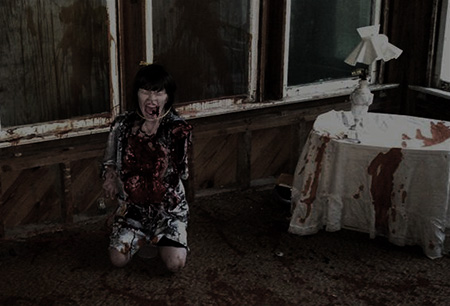 Explore the Maze
Think you've got it takes to navigate the maze and keep your wits about you? Ticket Purchases are available upon arrival. Test your luck in the labyrinth.